Can't see this email? View in Browser
TOMORROW Tues 3/8: SFUSD BOE mtg including update on progress of AfAm Achievement Initiative and testimony in support of Lowell Black Student Union
When: Tuesday March 8th
Where: SFUSD Board Room at 555 Franklin St.
Join us tomorrow at the SFUSD board meeting where there will be a presentation to the Board on the progress of the African American Achievement and Leadership Initiative (AAALI), as well as the possibility of African American students returning to the Board meeting to speak out against and bring awareness to the injustices they face in our schools. Last month, the Black Student Union at Lowell High School issued a list of demands*, in response to a racist incident at their school in February, as well as past incidents of racism and an uncomfortable climate for African American students at the school. The demands – reflecting the negative experiences reported by African American students and families at schools throughout the district – include policy and practice reforms meant to transform African American students' academic experiences and outcomes at all SFUSD schools.
Please come out to the Board meeting to show your support for our African American students. If you are interested in speaking, please remember to fill out a speakers card at the beginning of the meeting.
*Demands made by the Lowell Black Student Union:
Diversifying the staff/more African American educators and staff/BSU representative present at all times during the hiring process

Change in the school curriculum/education on other cultures/mandatory ethnic classes/mandatory just like European History

All teachers required to take cultural sensitivity training/if not --> disciplinary action

Full - time African American recruitment officer/person that can be trusted/designated # of hours

African American Community Center at Lowell HS/safe space

Zero - Tolerance policy for educators/administrators

Ethnic Heritage Month
Saturday 3/11: 6th Latinx Youth Summit - Tu Lucha Es Mi Lucha: "Your Struggle Is My Struggle"
When: Fri March 11 5pm to 9pm and Sat March 12 8:30am - 7:30pm
Where: St Ignatius College Preparatory, 2001 37th Ave, San Francisco.
This two-day summit invites Latinx students to come together for interactive workshops, hands-on presentations, keynote adresses, and social activities. The focus will center on promoting dialogue, building coalitions and community, supporting youth leadership, and developing strategies for dismantling systemic oppression. We will offer youth and adult tracks led by prominent activists, educators, and artists, including Bay Area community leaders Paul S. Flores, Maria Poblet, Dave "Davey D" Cook, and many more. Meals and snacks included.
For more info and to register, click here
3/17: African American Parent Advisory Council Meeting
When: Thursday March 17th 5:30pm to 8pm
Where: 1520 Oakdale Ave in the Leola Havard Auditorium
Please join the AAPAC as we tackle the issues that surround our students through Sub Committee development focusing on Academic Achievement, Family Engagement and Social, Emotional and Behavioral support. Come share your experiences, offer suggestions and create courses of action to improve the outcomes of African American students in SF.
San Francisco YouthWorks Will be Hiring for the Summer 2016 Session in March!
Who: San Francisco YouthWorks
What: Hiring for the Summer 2016 Session
When: Apply March 14th – April 8th, 2016
Where: http://sfyouthworks.org/
San Francisco YouthWorks is a unique high school internship program designed to expose youth to public service careers and build job readiness skills in a supportive environment. SF YouthWorks offers: PAID internships in City Government ($12.25 -13.00/hr), interns can work up to 20 hours a week during the 2016 Summer session (June -August). Apply now!
FREE Immigration Legal Consultations & Resource Fair
Who: SF Office of Civic Engagement & Immigrant Affairs
What: FREE Immigration Legal Consultations & Resource Fair for all San Francisco Immigrant Families
When: Saturday, March 19 at 10 AM - 1 PM
Where: Balboa High School, 1000 Cayuga Ave, SF
What will be provided:
- Free legal consultations for the first 100 participants
- A robust resource fair
- Presentations and information on deferred action, other immigration relief options, and immigrant rights
- There will also be free food, childcare & language services provided!
Please spread the word about the absolutely free services being offered this day with family, friends, neighbors and more! Interested in volunteering at this event? Sign up online here: http://bit.ly/1TGpQX2
Learn more at dacasf.com
3/26: Opening Doors with Job Readiness Youth Jobs+ Resource Fair
Click here to RSVP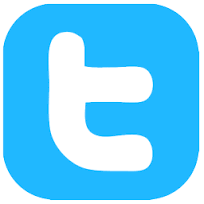 Check out our Facebok and Twitter pages for daily updates and news articles about some of the most pressing issues facing youth and families in San Francisco and beyond! Be sure to "like" our facebook page so our posts will show up in your news feed. Thanks!