Can't see this email? View in Browser
TOMORROW, 5/3: Vote16 Rally & BOS Hearing
Wednesday, 5/4: Invitation to Stand for Children Day
Monday, 5/9: Save the Date - Blue Ribbon Panel Hearing
Who: SF Blue Ribbon Panel
What: Hearing on accountability, transparency, and fairness in law enforcement
Where: Location to be announced
When: Monday, May 9th from 5:30 pm – 7:30 pm
Last year, the San Francisco District Attorney established the Blue Ribbon Panel on Transparency, Accountability, and Fairness in Law Enforcement to investigate potential institutionalized bias within the San Francisco Police Department in the wake of reports that fourteen SFPD officers sent and received racist and homophobic text messages.
Listen to and comment on preliminary findings and recommendations before the panel issues its final report.
Questions? Please email: sfblueribbonpanel@mto.com
Monday, 5/9: Statewide conference on children's funds with Lt. Gov. Newsom
Who: Funding the Next Generation
What: Holding their second annual conference
Where: Seven Hills Conference Center, San Francisco State University
When: Monday, May 9 from 8 am – 4:30 pm
Funding the Next Generation started a journey over two years ago to capture the public's growing understanding of the needs of children and youth, and the success of California's local children's funds in San Francisco and Oakland.
We asked: Can local children's funds become a way to ensure sustainable funding for services to children, youth and families?
Can the creation of local children's funds become a statewide movement?
We invite you to a statewide conference on May 9 at San Francisco State University to learn our findings and insights to date. Register NOW to ensure a space.
Registration:
Online at: https://nextgenerationconference.eventbrite.com
Cost - $50 per person to cover cost of food and materials
More information: Contact Margaret Brodkin, Founder/Director Funding the Next Generation 415-794-4963; margaret@fundingthenextgeneration.org
Wednesday, 5/11: Free webinar in our Fix School Discipline Webinar Series
Who: Fix School Discipline
What: LCAP as a Tool to Meaningfully Invest in Students Webinar
Where: Register here https://attendee.gototraining.com/r/552757854719764481
When: Wednesday, May 11, 2016 from 10:30 am - 12:00 pm
It's that time of the year again: time for school districts to finalize their Local Control Accountability Plans (LCAP). The LCAP should set out a plan for enhancing education for high needs students, and must specifically address investments related to school climate. The law requires targeting goals, actions, and services to meet the needs of all students, but what is the best way to create an LCAP that guides school districts to lasting positive results for those students?
Meaningfully Investing in Students will answer your questions about how to create an LCAP that:
- sets ambitious goals for improving school climate and student achievement
- plans effective, corresponding actions and services
- makes appropriate investments
This webinar will detail some of the best practices from LCAPs across California to help educators, community members, and advocates contribute to creating LCAPs that effectively improve education for all students, especially English learners, low-income students, and foster youth.
SAVE THE DATE 5/13: 2016 Family Economic Success Forum
Who: SF Family Support Network
What: 2016 Family Economic Success (FES) Forum
Where: SF Federal Building, 90 Seventh Street (at Mission), Lower Level, B-020 & B-040, San Francisco, CA 94103. More information will be announced soon
When: Friday, May 13, 2016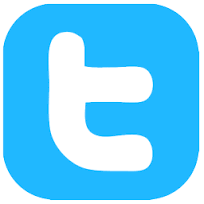 Check out our Facebook and Twitter pages for daily updates and news articles about some of the most pressing issues facing youth and families in San Francisco and beyond! Be sure to "like" our facebook page so our posts will show up in your news feed. Thanks!