Can't see this email? View in Browser
Youth Making a Change (YMAC) Puts on Open Mic Night!
Youth Making a Change (YMAC) hosted an event on Friday, May 13th at Coleman Advocates for Children and Youth to commend our seniors for their hard work and provide a space for youth to share their talent, along with their stories and struggles. So proud of the hard work and victories of these incredible youth!
Coleman wins a seat on the Dignity in Schools Campaign (DSC) Coordinating Committee!
On May 20th, 2016 Dignity in Schools announced the winners of their coordinating committee elections. Coleman won a seat as one of two base building organization seats allocated on the committee. Our role in the DSC means an even larger role for Coleman in the participation of this coalition's critical work to improve school discipline reforms. We are proud to be pushing forward the agenda of positive alternatives to punitive school discipline and are grateful to have an even larger hand in shaping the landscape of transformative change in our public schools.
Get Involved in Coleman's Youth Making a Change 25th Anniversary by sponsoring our YMAC commemorative Yearbook!
Coleman's Kevine Boggess being honored by UESF for a WHO (We Honor Ours) award from the California Teachers Association earlier this month.
Coleman's youth receive mini-grant for collaborative art healing project to take place at YMAC 25th Anniversary party.
IN THE COMMUNITY!
SF Human Rights Commission (HRC) now accepting applications for the Hero Award!
Who: SF Human Right Commission
What: Accepting nominations for the Hero Award, honoring an organization, student, or individual that has furthered the mission of the Human Rights Commission
Where: http://www.sf-hrc.org
When: Applications are due Friday, July 1, 2016 at 5 p.m
This year's HERO Awards Ceremony will recognize organizations, students and individuals who have advanced the mission of the Human Rights Commission. With these awards, the HRC honors individuals and organizations who, through sustained advocacy and community organizing, advance social justice in San Francisco's diverse and multicultural communities. In addition, the HRC hopes to engage the City on the collective importance of recent civil rights successes and challenges in San Francisco. The awards will recognize honorees in three categories:
The HRC HERO Award for Organizations. The HRC seeks to recognize organizations and programs that, through community organizing and advocacy, secure, protect, and promote human rights for all people. Organizations and programs of all sizes, experiences, and levels of development will be considered.
The HRC HERO Award for Students. The HRC seeks to honor San Francisco's young leaders. Outstanding grade school, middle school, high school, college or post-graduate level students will be honored for sharing their experiences and ideas on community organizing in San Francisco. Interested students are encouraged to submit a short essay (please see application for more details).
The HRC HERO Award for Individuals. The HRC seeks to recognize individuals for their outstanding leadership in and contributions to organizing San Francisco's diverse communities for justice.
Submission instructions and eligibility information can be found on the applications. The deadline to submit an application/nomination form is Friday, July 1, 2016 at 5 p.m and will then be reviewed by the selection committee. Applications/nomination forms may be found at: http://www.sf-hrc.org.
Awardees will be honored at an HRC meeting on Thursday, July 28, 2016 where they will have an opportunity to share their work with the HRC and public. Honorees will also have their organization or individual names displayed on the HRC website.
To submit an application/nomination form or for more information, please contact Veronica Garcia at veronica.garcia@sfgov.org.
SFUSD Family Welcome Day June 5th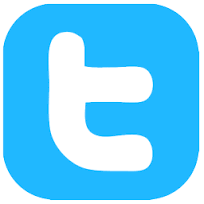 Check out our Facebook and Twitter pages for daily updates and news articles about some of the most pressing issues facing youth and families in San Francisco and beyond! Be sure to "like" our facebook page so our posts will show up in your news feed. Thanks!