5/9: Children's Funding Community Coalition Meeting
When: Friday May 9th 2:30pm to 4:30pm
Where: Everett Middle School 450 Church St. Room 214
Join us for a Children's Funding Community Coalition meeting to get updated and to hear how you can get involved in our efforts to ensure the reauthorization, expansion, and strengthening of the Children's Fund and the Public Education and Enrichment Fund (PEEF). Please RSVP to cfcccommunication@gmail.com.
We are building support but we need the Board of Supervisors to hear from the community! If you haven't already, please sign a supporter card and share widely with your networks!
Click here to learn about other ways you can support this effort.
If you have any questions about the Children's Funding Community Coalition and Coleman's work around the Children's Fund and PEEF, please contact Chelsea at cboilard@colemanadvocates.org.
5/9: 2014 San Francisco Family Economic Success Forum
When: May 9th 9am to 12pm
Where: San Francisco Federal Building 90 Seventh Street (at Mission)
Lower Level, B-040
How are families in San Francisco faring economically?


How can we support family retention by promoting strategies for families' economic stability, advancement and success?


What Family Economic Success innovations are making a difference?


What new Family Economic Success resources, programs and services can you connect families with?
Come to this event to dialogue, network, and access resource information, and to demonstrate your interest and commitment to promote the economic success of families - more important than ever in our rapidly changing City.
Click here for more information and to register
The San Francisco Family Support Network is a partnership of the stakeholders in the Family Support field: families, community-based organizations, public departments, and private foundations. SFFSN's mission is to work collectively to achieve quality programs, coordination of resources, and policies that support all San Francisco families.
5/13: Brown v. Board of Ed at 60: Examining Racial Equity in Education in San Francisco
When: Tuesday May 13th
5pm to 6pm: Student Video Testimonials
6pm to 8pm: Panel Discussion
Where: California Historical Society 678 Mission Street
Join the San Francisco Human Rights Commission, the Lawyers' Committee for Civil Rights, the University of San Francisco School of Education and Coleman Advocates for Children and Youth at the California Historical Society for a conversation honoring the 60th Anniversary of the Brown v. Board of Education court decision. The event will focus on the continuing legacy of Brown v. Board of Education and the successes and continued challenges of achieving racial equity in the San Francisco schools. Moderated by Kimberly Thomas Rapp, the evening will include historical context, student reflections, and an interactive panel discussion.
Click here for more information and to rsvp
5/16 PMAC Dance-a-thon Fundraiser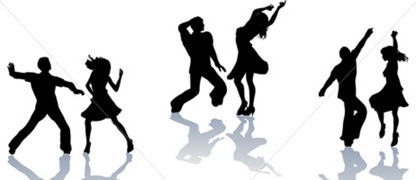 Dance the night away and raise funds for Coleman's parent organizing project, Parents Making a Change (PMAC). This funtastic event is being organized entirely by PMAC parent leaders and all proceeds will go to the PMAC project!
When: May 16th 5pm to 9pm
Where: Colma Community Center 1520 Hillside Blvd Colma CA 94014
Entrance fee: $10
Dinner: $5 adults and $2 children's options
Prizes will be awarded for 1st 2nd and 3rd place! There will also be a raffle and a silent auction.
Dinner $5 adults and $2 children's options.
Contact lmontano@colemanadvocates.org for more info
School Climate LCAP Template with Best Practices from around the State!
Fix School Discipline has filled in the spaces in the state-required Local Control Accountability Plan (LCAP) with the best practices that they've seen from educators and communities around the State.
Click here to visit fixschooldiscipline.org and download the School Climate LCAP template in MS Word format. 

SF Rising is Hiring: Join the Grassroots Movement for Tax and Budget Justice
Next month, SF Rising will be conducting another grassroots voter outreach program! That means we're hiring! Working with our statewide alliance California Calls, we will be assembling a 12-person team paid $15 an hour to contact thousands of San Francisco voters and educate them about the need for tax and fiscal policy reform. Our team will also spread the word about SF Rising's anti-displacement work and our struggle to raise wages for low wage workers.
Do you -- or someone you know -- want to build working class power for $15/hour?
Click here for information about how to apply and for more information about SF Rising.
This is what discrimination in schools looks like, Huffington Post 4/28/14
PMAC Parent Leaders planning the May 16th PMAC Fundraiser